Bringing the outdoors inside has been a decorating trend for several years now. It only makes sense to turn that around and enjoy the comforts of the indoors outside.
Patio furniture for many years has been only marginally comfortable, and designs have been more geared to functionality rather than an attractive appearance. All that is changing now as manufacturers recognize the desire consumers have to live as comfortably outdoors as they do indoors… enter outdoor sofas, sectionals, rugs, heaters and cantilevered umbrellas.
New innovations in fabric manufacturing technology have created UV and water-resistant fabrics made from acrylic or polyester. Dye is added to the liquid solution before it is formed into fibers, making it an inherent part of the fabric itself. This prevents fading from sun or abrasion. This material is water, moth, mold and mildew resistant, and makes a soft and pliable fabric. Because these fabrics are more resistant to the deteriorating effects of the weather, they don't have to be moved inside every time it rains, thus making larger, bulkier pieces such as sofas and sectionals more of an option.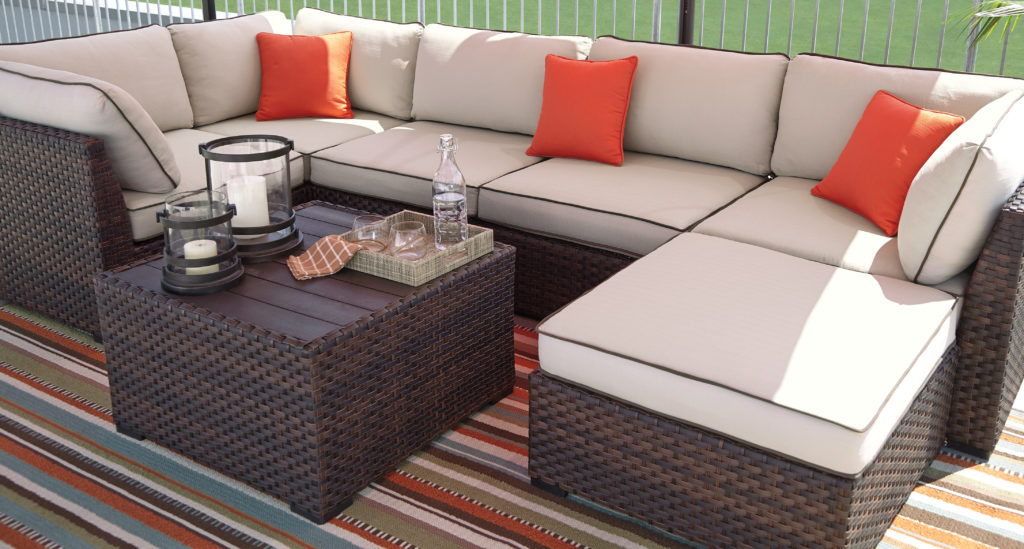 Some outdoor furniture sets also feature quick-draining cushions, which are specially designed to allow rain to drain through, rather than be absorbed. This allows you full use of your furniture more quickly after a storm than conventional cushions.
Cantilevered umbrellas are another great innovation that free up your table space from the once ubiquitous table umbrella. These large umbrellas have a weighted base and a large arm that extends horizontally from the upright post. They are adjustable and can provide enough shade for a sofa or sectional seating area. Some even include a lighting system inside the umbrella.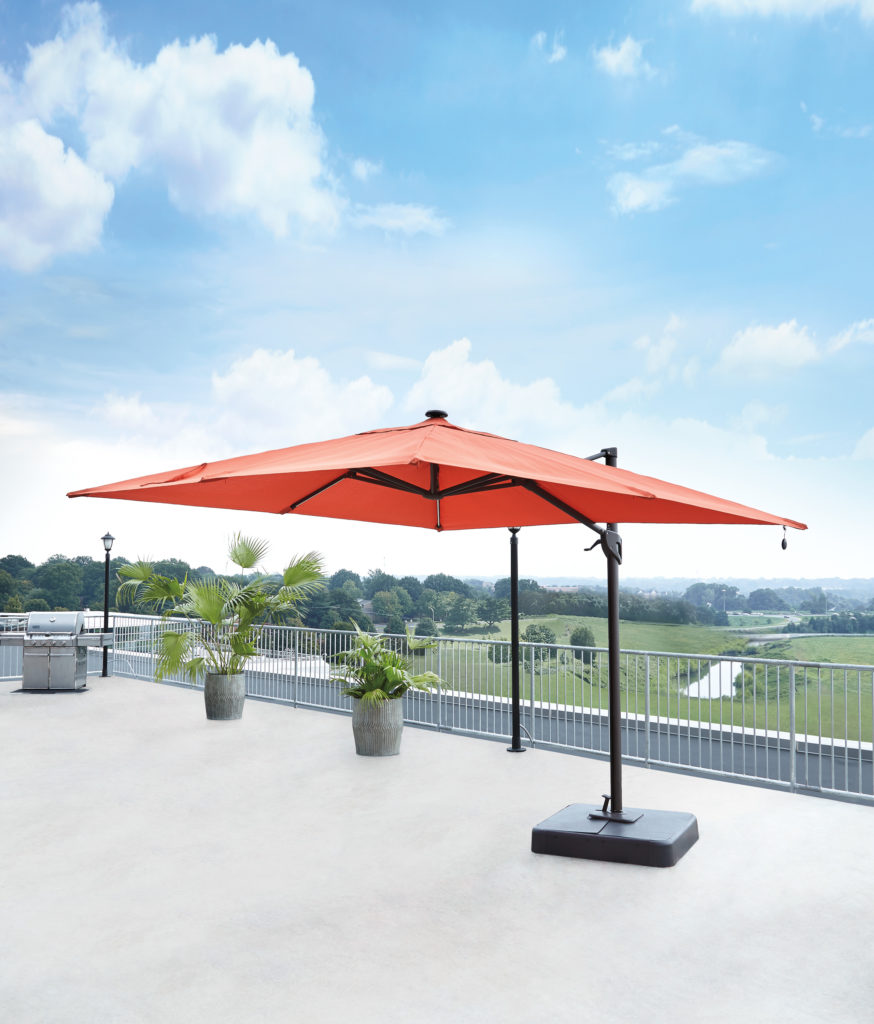 For those early summer evenings that are still cool, a patio heater can extend the usable hours of your outdoor space. Powered by a propane tank, these heaters will warm a large space, and the flame feature is a captivating conversation piece.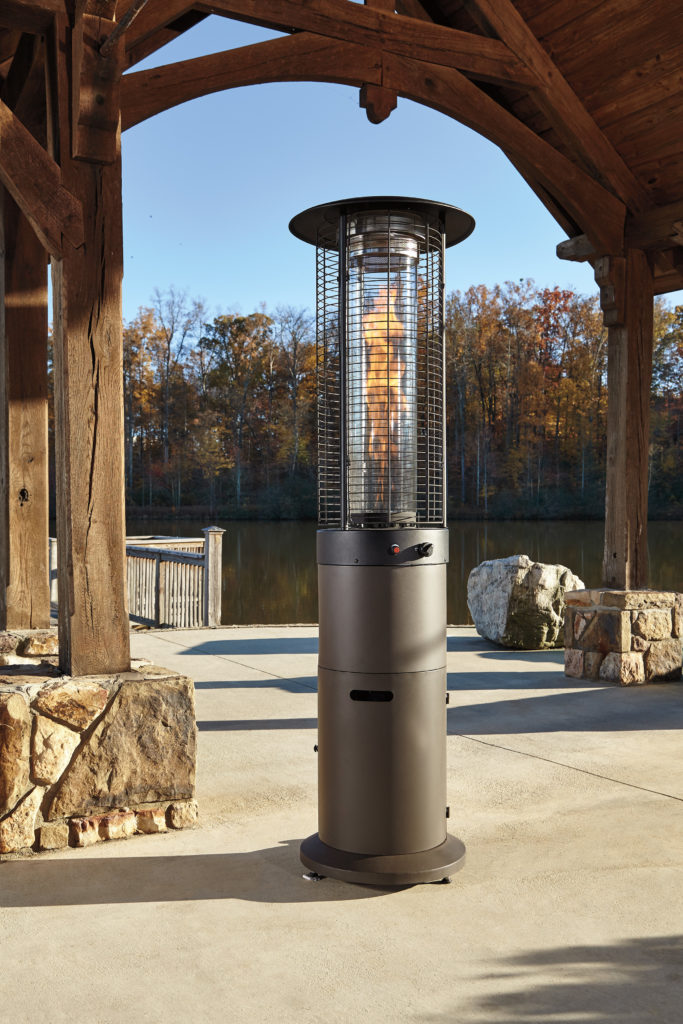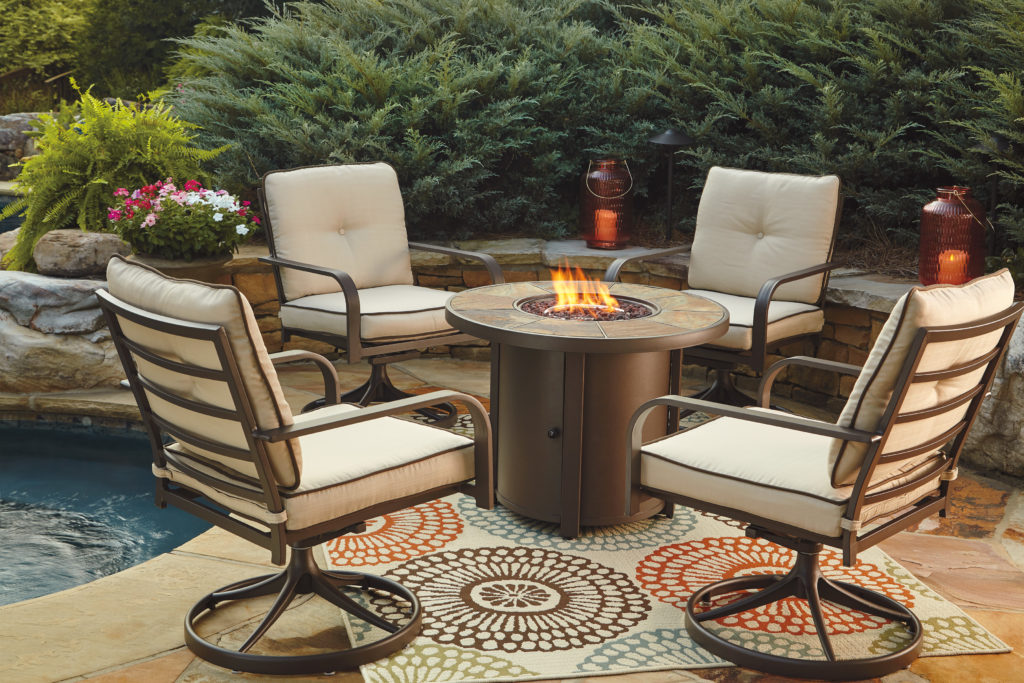 If you prefer your heat a little closer to hand, table top fire pits are a great way to go. Integrated into the table surface, these conversation pieces usually come with a cover so you don't lose table space when the fire pit is not being used.
An all-weather rug will complete your outdoor space. These rugs do not rot or fade, and they provide a little cushioning underfoot as well as bringing some color to your backyard oasis. Match or complement your outdoor cushions with a rug for a relaxing area as homey and comfortable as your living room.
Smith Village offers a great selection of lots of new patio furniture styles and accessories. Check it out on our website or visit us in person! http://bit.ly/2poMs5b