No other piece of furniture in the home brings family together like the dining room table, whether it's for a big holiday meal or an early morning breakfast on a quiet Saturday. Finding the right dining room table can be a challenge, but here are some tips that will make the selection process much easier.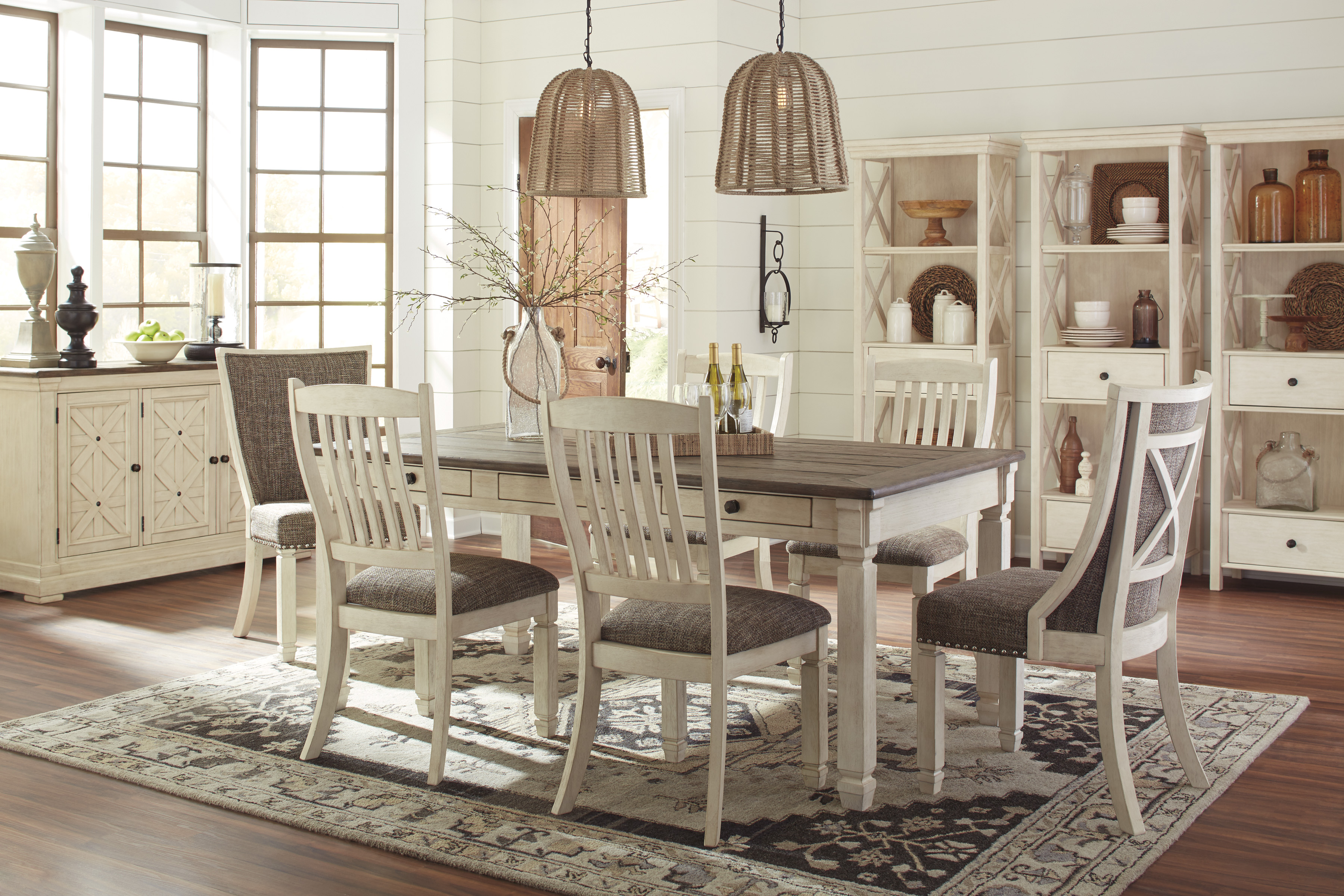 Finding the Right Dining Table
Dining tables set the tone for your dining room, taking up most of the space and establishing the décor for the entire room. Before you buy, you need to know the maximum number of guests that will be seated at one time. Once you've established the necessary size, you will need to consider the style of your home, and what kind of dining atmosphere you would like to create, be it formal or informal.
Dining tables come in many different designs. The sheer variety of options sometimes makes it challenging to pick and combine elements that fit your needs, as well as complement your kitchen and dining room. Start by figuring out what style of dining table you want.
Pedestal – Pedestal tables are great choice if you need to seat many people at a table without table legs getting in the way. This traditional style, which dates back centuries, typically has one pedestal; but 2 pedestal tables are available as well.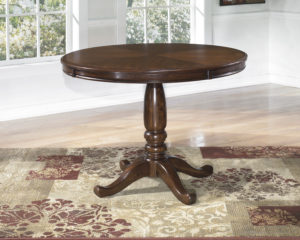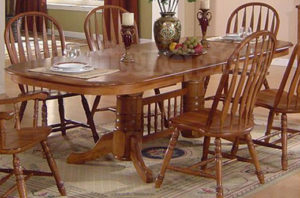 Trestle – A trestle table typically has X or V shaped supports at either end, connected longitudinally with a cross beam. This design dates from the middle ages. It often has a country or rustic flavor, and works well in more casual dining settings.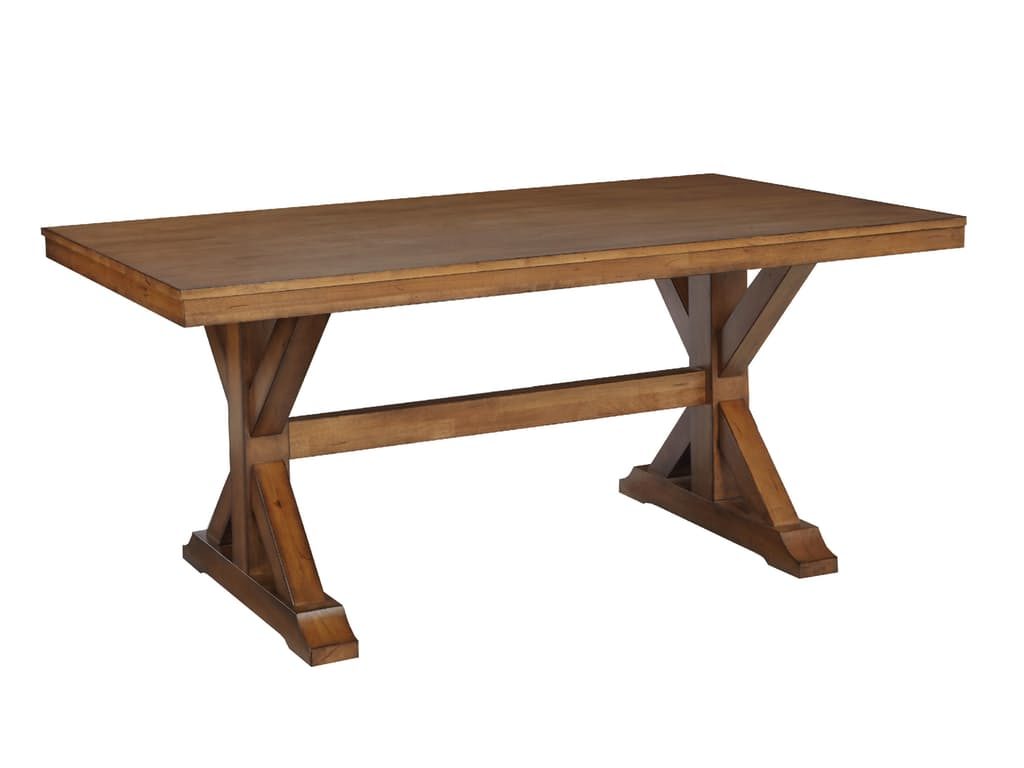 Butterfly – The butterfly-leaf table is an ingenious design that allows the leaves to be stored under the table top, rather than removed for storage elsewhere. The leaf/leaves are hinged in the center and fold up, resembling wings, then together and down below the table surface. This is great for any space, but particularly useful in small spaces. The butterfly style is available in most decor styles.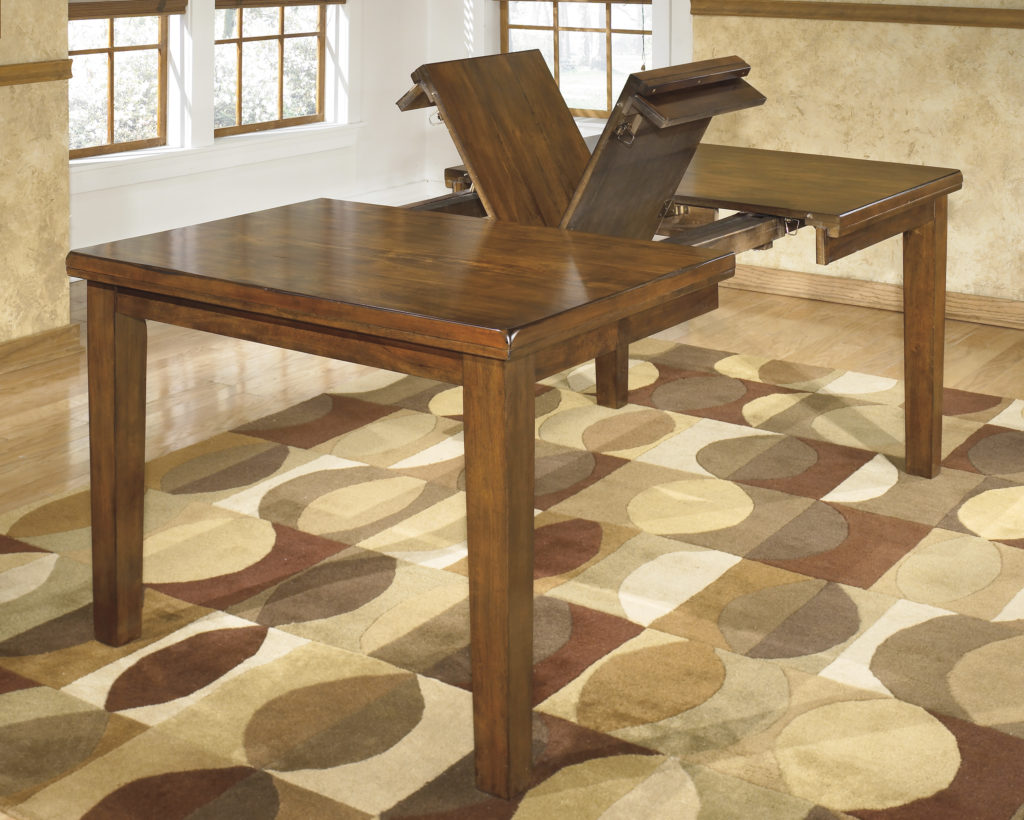 Leg – The leg table is the most simple table design, and can come in any style from rustic farmhouse, to super modern, to elegant traditional. The legs can be made of wood or metal, and are usually either a column design, mission, or a turned style.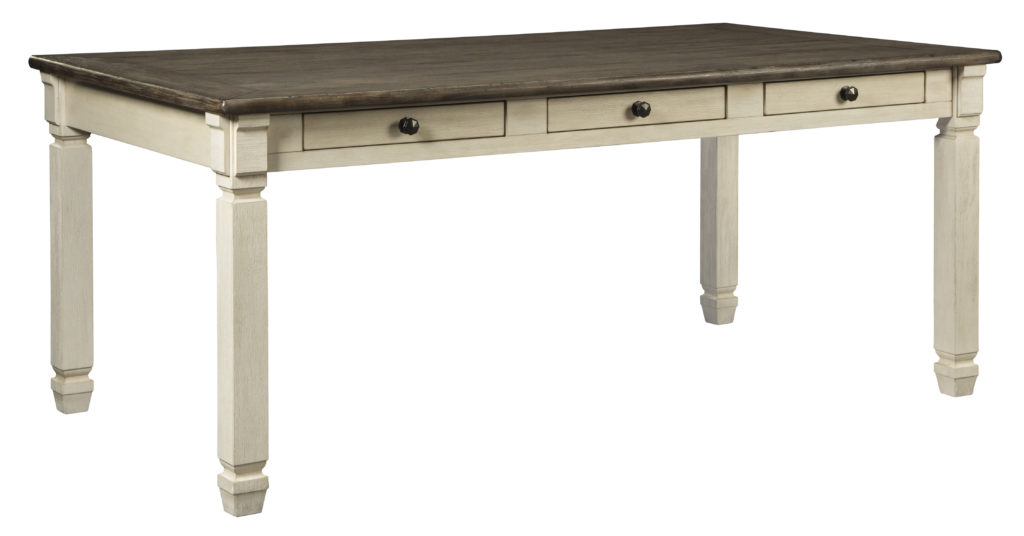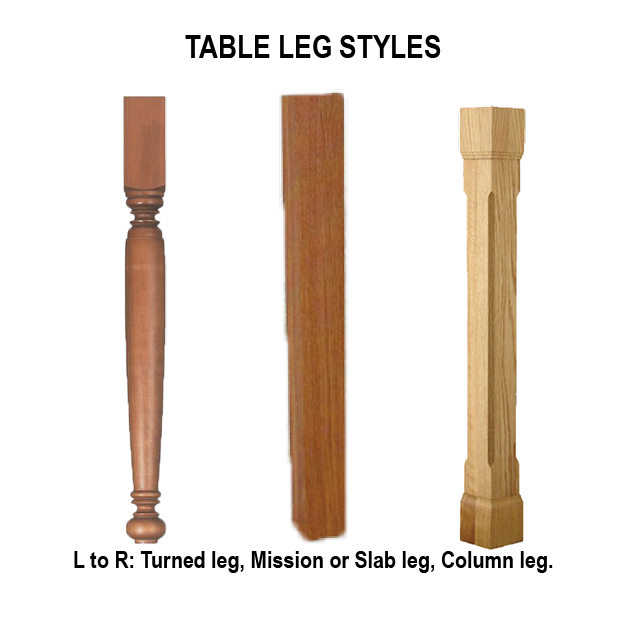 Next consider your table's top, as some can differ in composition from the rest of the table.
Wood – The most common material for tables – wood – is a versatile and reliable choice. To keep your table from scratching, always protect the surface when in use. If you prefer to keep the wood visible while dining, glass can be cut to fit the top. Otherwise, a tablecloth, placemats, or a custom order table pad can be used to protect the surface. Our sales associates can help you order a table pad sized specifically to fit your table.
Laminate – A blast from the past, laminate has proven to be a sturdy tabletop material over the last several decades, and is often used in diners and restaurants. Its multilayer construction and wear-resistant surface is child-friendly and perfect for heavy use. Laminates can mimic many more expensive finishes, such as marble or stone.
Tile – Tile table tops are a perennial favorite that come in many styles. They are very durable and suitable for hot dishes. Just make sure your tile is actually ceramic before you try putting a hot pan on it!
Dine in Style with Smith Village Home Furnishings
If you're still unsure what type of table would look best in your dining room, Smith Village Home Furnishings can help you. Our friendly sales staff can assist you in selecting a table and chairs that will best fit your dining room's design and layout. We carry a wide variety of styles to choose from, and we can also special order pieces if you don't find exactly what you're looking for on our showroom floor. Check out the selection on our website!
Contact Smith Village Home Furnishings today to speak with one of our friendly staff members. Even better, stop by, and we'll be happy to help you find the perfect dining table for your home.