If you want to relax in front of the TV or the fireplace, there's no better way to do so than in the comfort of a recliner. To many people, a good recliner is like a good friend. They can come home to it every night and never want to get rid of it.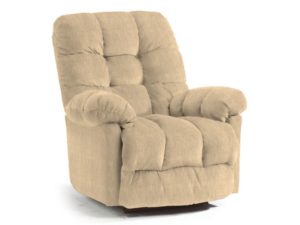 Sofas and traditional chairs are also great places to sit and relax, but there's nothing quite like being able to lean back and put your feet up. Some furniture buyers get hung up thinking that recliners are old technology and don't have modern features, but that couldn't be further from the truth.
Just sitting down and trying out a recliner is enough for most people to realize that having that type of chair in their living room would be the perfect fit. So once you have decided to purchase a recliner, how do you know which one is right for you?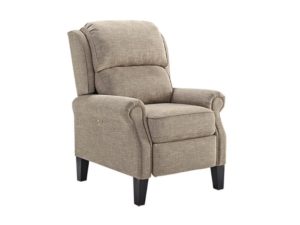 Standard Recliners – These classic chairs feature a moveable back and an extendable footrest, often utilizing a lever on the side of the chair.
Power Recliners – A great option for those with mobility issues, power recliners extend or recline at the push of a button.
Rocking or Gliding Recliners – This chair combines the best features of recliners with rocking chairs and can be a great option for a nursery.
Wall-Saving Recliners – If you don't have enough space for a traditional recliner, a wall recliner only requires six inches in between its frame and the wall.
Lift Chairs – For those who have difficulty standing up, a lift chair features a powered lifting mechanism and pushes up the chair from its base to help the user get out of it.
Massage Recliners – If you really want to relax, consider a massage recliner with a built-in mechanical massager throughout the chair.
Large Recliners – These oversized recliners are a comfortable option for people of all sizes.
Reclining Furniture – Why fight over a reclining chair when you can get a reclining sofa the whole family can enjoy!
Tips When Shopping for a Recliner
Sit in a recliner for a full five minutes to test it
Determine if you prefer leather or fabric
Don't buy inexpensive models because they may skimp on parts
If you have children or pets make sure the gap between the seat and the open leg rest is no more than five inches
Understand your product warranty
Recliners in Jacobus
Smith Village Home Furnishings is the best place to shop for recliners and other furniture in the Jacobus, Pennsylvania area. We are proud to offer quality name brands including:
Contact us today to learn more!