Classically Contemporary
Rustic traditional pieces and sleek modern edges have been favorites for the past several years. While these two styles seem as if they'd always be opposing forces, designers today are finding ways to artfully blend classic and contemporary tastes. Choosing antiques no longer requires you to design an entire space around one time period. Instead, use older furniture or artwork as the centerpiece of an otherwise modern living room.
Exposed brickwork and salvaged wood are a modern trend, but give any space a raw and natural feel. New environmentally friendly technologies and materials allow for furnishings that are cutting-edge in design, but old fashioned in style or appearance. Mix and match your favorite pieces to reinvent tradition and enhance your living room with originality.
Faux Finishes
In addition to helping the environment, designers and manufacturers are trying to help save your wallet. Faux finishes are quickly becoming the norm, replacing their authentic and more expensive counterparts. Laminate and vinyl flooring can be replaced for significantly less than authentic hardwood flooring, while faux wood ceiling beams can't rot or bow. Engineered quartz surfaces are even available to replace genuine marble. No matter your budget, you're sure to find a finish that will perfectly complement your home's style without breaking the bank.
Bright Colors
Neutral tones are on their way out. While they still have a place as accent colors, the new look for walls and furniture is bright and expressive. Bright greens are particularly popular, as well as jewel tones such as emerald and amethyst. Pastel colors, as well as more natural tones found in nature, are also on the rise. As long as there's a splash of color somewhere in the room, you basically can't go wrong!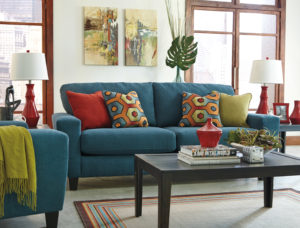 Smart Amenities
People's lives are revolving more and more around their devices. As humanity becomes more reliant on technology our design preferences and styles have begun to reflect the trend. Super thin devices that are capable of being hidden away, such as televisions, are gaining popularity. Smart devices offer a contemporary feel as well as added functionality to any space; even end tables with built-in wireless charging ports are hitting the market. If you're going for that modern feel, a high-tech living room might be well worth the price and bring enhanced functionality into your life.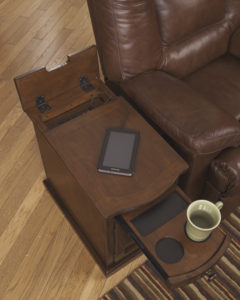 Living Room Furnishings and More in Pennsylvania
Smith Village Home Furnishings has been a family-owned business for more than 80 years. Today, we're confident you will be able to find top-quality bedroom, living room, and dining room furniture at reasonable prices throughout our store. Visit us online to view our current stock or contact us today for more information!